Are you considering selling your home this year? Consider your motivations for considering a move as you make your selection. A new realtor.com study questioned homeowners why they are considering selling their homes this year. The top two explanations are as follows (see chart below):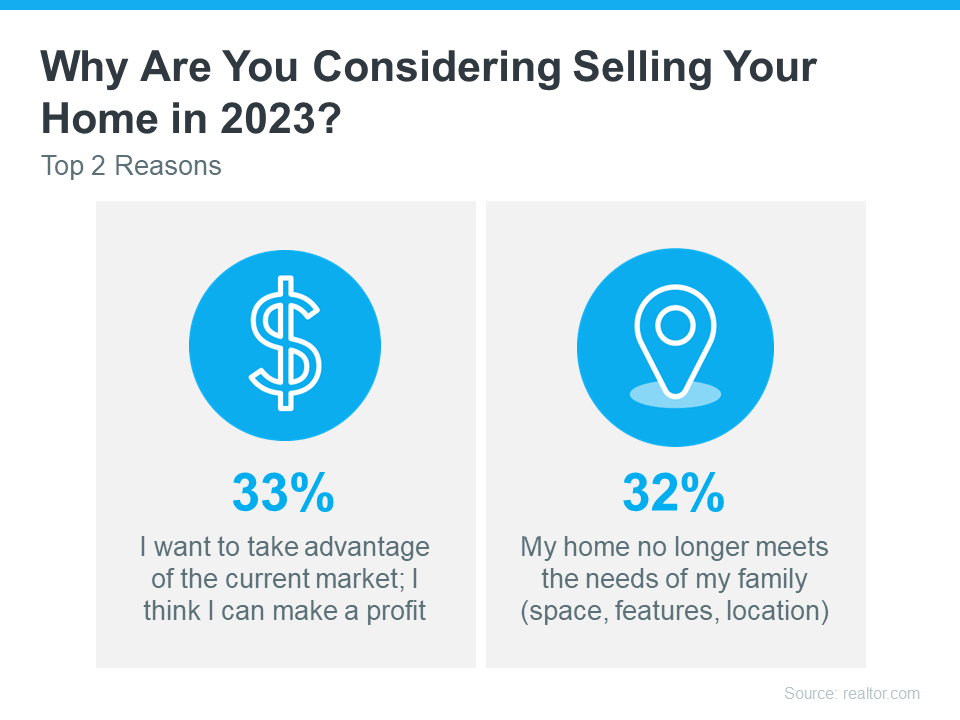 1. I Want to Benefit from the Market.
Selling your house will likely be about how much you make. The latest statistics show that the average seller may expect a solid return on their investment when they sell.
ATTOM says: "The $112,000 profit on median-priced home sales in 2022 represented a 51.4% return on investment compared to the original purchase price, up from 44.6% last year and from 32.8% in 2020."
2. My House Doesn't suit my needs anymore
The typical resident has been in their current home for ten years. When you consider how much your life may have altered since moving in, that is a considerable amount of time. The things you need in a home are often directly impacted by those changes. Your existing home could no longer tick all the boxes for what you consider to be a home, whether it's more (or less) room, new features, or a location closer to your job or loved ones. If so, it could be time to find a better fit by working with a real estate agent.
TAKE AWAY
There is undoubtedly a good cause for your consideration of selling your home. Let's talk so you may take a step that will enable you to reach your
objectives for this year.
Contact the Tom Wolf Team for all things real estate.