Why Buying a Home in Fort Lauderdale, Oakland Park Or Wilton Manors Is A Sound Decision
We are not seeing a dramatic decrease in home prices this year in Fort Lauderdale, Oakland Park, or Wilton Manors, but the appreciation has accelerated. Even so, as the year progresses, some markets' values might rise while others might decline. Because of this, keeping the big picture in mind is beneficial. In the years ahead, experts predict a return to a more consistent rate of price appreciation.
Home Price Appreciation in the Years Ahead
Pulsenomics surveyed more than 100 economists, investment strategists, and housing market analysts (HPES) in their most recent quarterly Home Price Expectation Survey. The forecast for property prices over the next five years is stated in the report. According to the graph below, following a little decline this year, these experts anticipate that home prices will resume appreciating at more typical rates until 2027.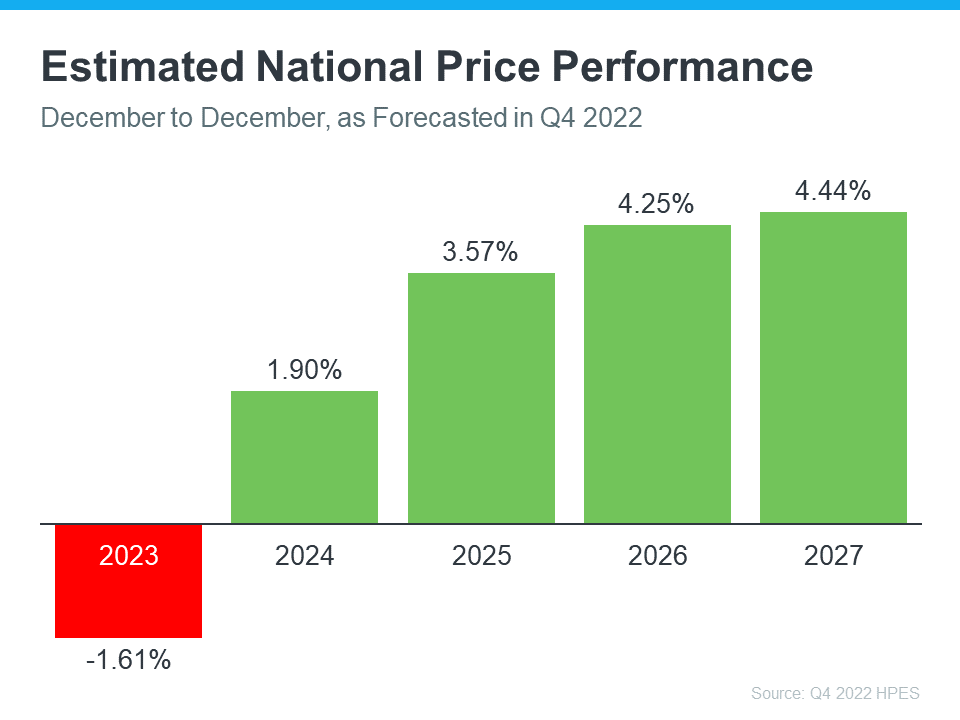 The most important thing to know is that experts aren't predicting a big drop in home prices across the country, even though home prices will go up in some markets and down in others. When they look further ahead, they see that prices will keep going up over time. That's a great example of why owning a home is better in the long run.
How will this affect you?
Price appreciation makes your home worth more after you buy it, which adds to your family's wealth. Here's how the value of a typical home could change over the next few years, based on what experts think will happen to prices (see graph below):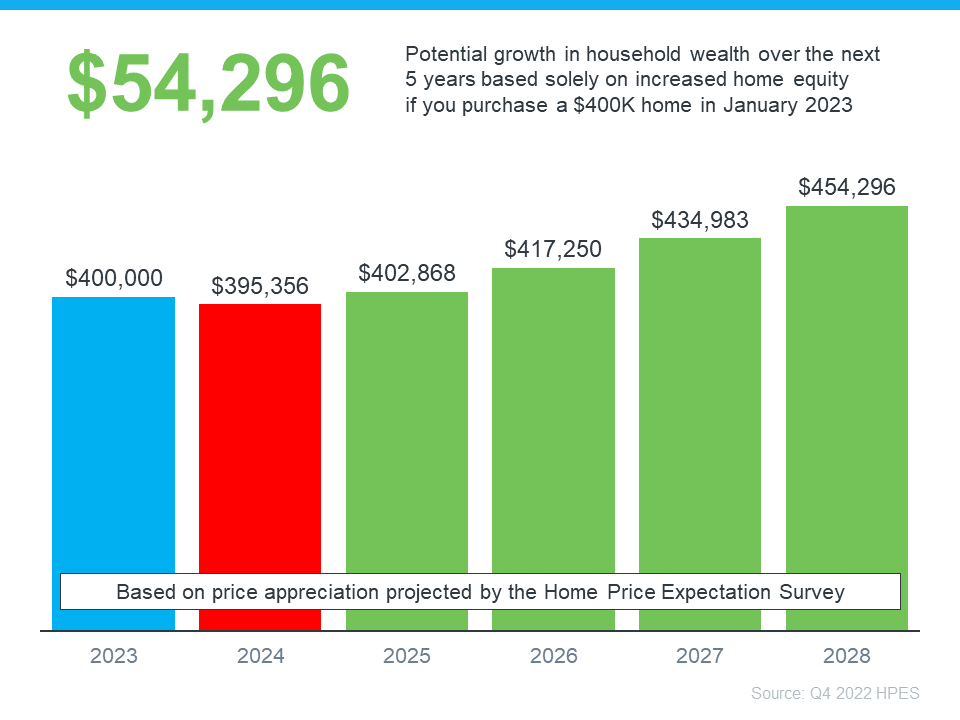 In this example, if you bought a $400,000 home at the beginning of this year and used the HPES's prediction, you could add over $54,000 to your household wealth over the next five years. So, if you're unsure if buying a home is a good idea, keep in mind that it's a great way to build wealth over time.
TAKE AWAY
Experts say that even though home prices might go down a little this year, they should go up over the next five years. If you're ready to buy a home, know that buying now can set you up for long-term success because home values (and your own net worth) are expected to rise. If you are looking to Sell, Buy or Invest in Fort Lauderdale, Oakland Park or Wilton Manors, Please get in touch with The Tom Wolf Team at RE/MAX to start the process today.