If you've read any headlines lately about home price depreciation or home value decline, keep in mind that they're written to grab your attention with as few words as possible. Headlines, though, aren't always the best at giving readers the whole story.
It's true that home values throughout the country are up from a year ago, even as certain neighborhoods and cities have seen price declines in recent months. Below is a graph depicting the current state of the Fort Lauderdale area housing market based on the most recent information available from FloridaRealtors.org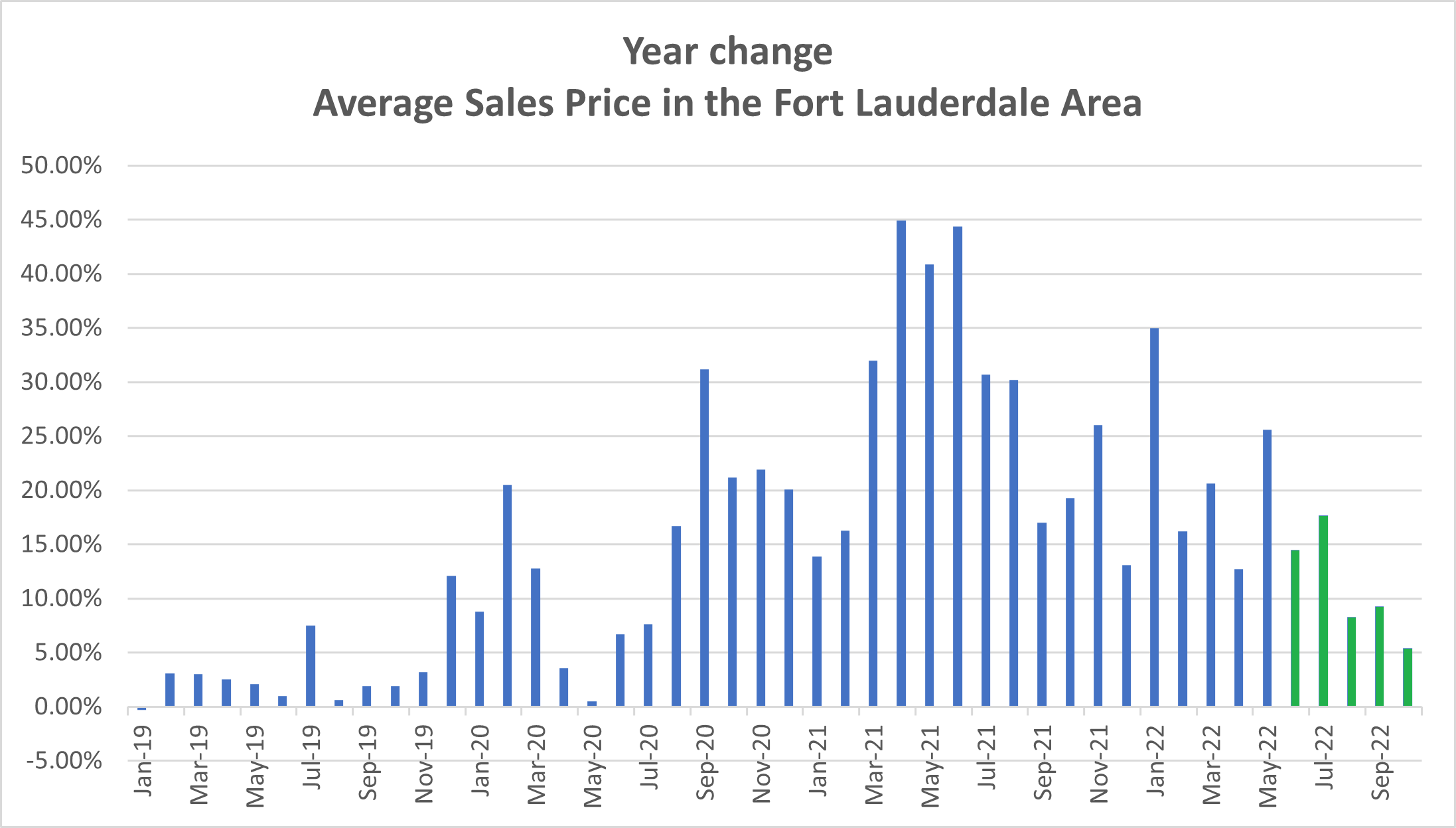 Green indicates slower price rise for real estate in recent months as buyers hold off due to rising mortgage rates. Today, this is what people are reading about in the headlines.
The wider, longer-term picture, however, is what needs to be taken into account. Month-over-month home price rise may be slowing in appreciation, but annual appreciation is still significantly higher than what we've seen in the market in years past.
The price of a home typically appreciated by 3-4% per year, as shown by the bars from January 2019 to the middle of 2020. (see bars for January 2019 through mid-2020). However, the most up-to-date information for this year still shows costs are about 5% more than they were a year ago.
And what does that mean for your home's equity?
Although you may have missed out on the 20% appreciation seen in early 2022, the value of your property has likely increased by 5% over the past year on average in most cities. This is still higher compared to the 3-4% annual appreciation often seen in the housing market.
What's the key point? Don't let negative press affect your sales efforts. Due to the increase in home values over the previous two years, you have most certainly seen a sizable increase in your home's equity. In spite of the fact that home price moderation will occur at different rates in various markets going forward, you can still leverage the increase in your equity to fuel your relocation.
As Mark Fleming, Chief Economist at First American, says:
Potential home sellers gained significant amounts of equity over the pandemic, so even as affordability-constrained buyer demand spurs price declines in some markets, potential sellers are unlikely to lose all that they have gained.
TAKE AWAY
Let's get in touch if you're curious about the current Fort Lauderdale Area Real Estate housing market or want to know how much your home is worth in the current market.