Benefits For Sellers And Buyers In Current Fort Lauderdale Housing Market.
Sellers and buyers have ample opportunities in the current housing
market. If you are thinking about relocation, selling or buying a house, or
looking forward to buying your first house, this spring is the best time to do
it. People all over the country are making big moves related to their real
estate. Here are the top two biggest advantages for buyers and sellers this
year.
Low Mortgage Rates: A Massive Advantage For Buyers
Currently, low mortgage interest rates are the biggest attraction
for buyers, and that's mainly due to the covid-19. In fact, the interest rate
is just above 3 percent for a 30-year term. Although the rates were even lower
at the start of this year, they are still lower as compared to normal
circumstances. That's why buying a house is comparatively easy and enticing.
As it is clear, the current rates are a great motivation for the
buyers to strive for homeownership. According to CoreLogic's latest Home Owner
Equity Report, homeowners benefitted through massive gains in their real estate's
net worth. But that is only possible if you own a house.
The CEO and President of CoreLogic, Frank Martell, stated that the
booming housing market and lower interest rates propelled many families to buy
a house. Not only the homeowners expanded their "wealth bank," but
the first-time buyers also joined the party. That is why those who are renting
may enter the housing market in the near future.
However, the current interest rates may be very appealing, but
they aren't going to maintain their current position, say experts. Therefore,
make your move if you are in a position to buy a house to cash-in this
opportunity.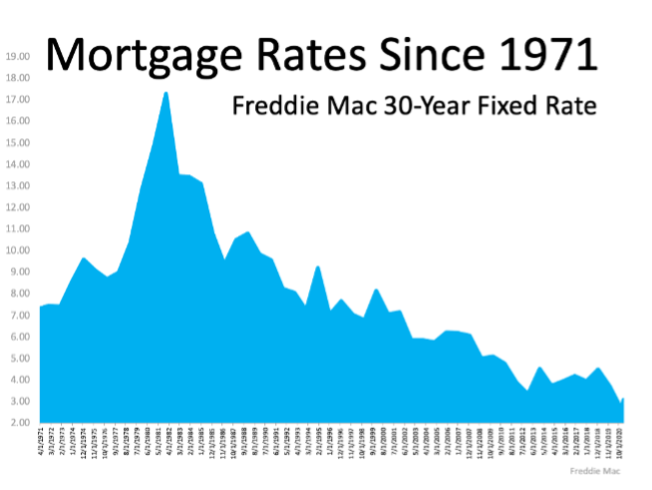 Low Inventory: An Attraction For Sellers
The balance between demand and supply has tilted towards demand.
More and more people are looking to buy a house, and this has created a
shortage in the market. With that being said, sellers are over the moon right
now.
According to a chief economist at realtor.com, Danielle Hale, the
total inventory has already seen a drop of 50%. More and more buyers are
willing to buy, but the sellers have been slower in response to the rising
demand. Moreover, selling and buying are
occurring at a rapid pace. This means the number of houses available for sale
will decline in the future.
The shortage of supply is constantly challenging the market, and
due to the lower interest rates, buyers are willing to buy but struggling to
find homes for sale. The National Association of Realtors (NAR)
conducted a Realtors Confidence Index Survey. According
to the survey, on average, one house is receiving 4.1 offers while it lasts in
the market for just 20 days.
The situation is clear, buyers are willing to buy, but
due to the supply shortage, there are bidding wars. This has allowed the
sellers to consolidate their negotiating power and kept the prices high.
On the other hand, as a seller, if you are looking to
wait longer, then this might not be a good move. This shortage will eventually
come to an end, so it is better to enlist your house for sale to get things
done quickly. As there is an inventory shortage in the market, you have a great
chance to sell with higher profits and sell quickly.
Bottom Line
So, whether you are a seller or a buyer, the current market
situation is favorable for both parties. So, let's connect and have a valuable
opinion on how you can utilize the current situation with maximum benefit.
Contact The Tom Wolf Team for help in Buying or Selling your
home.