Fort Lauderdale April 2020 Real Estate Market Data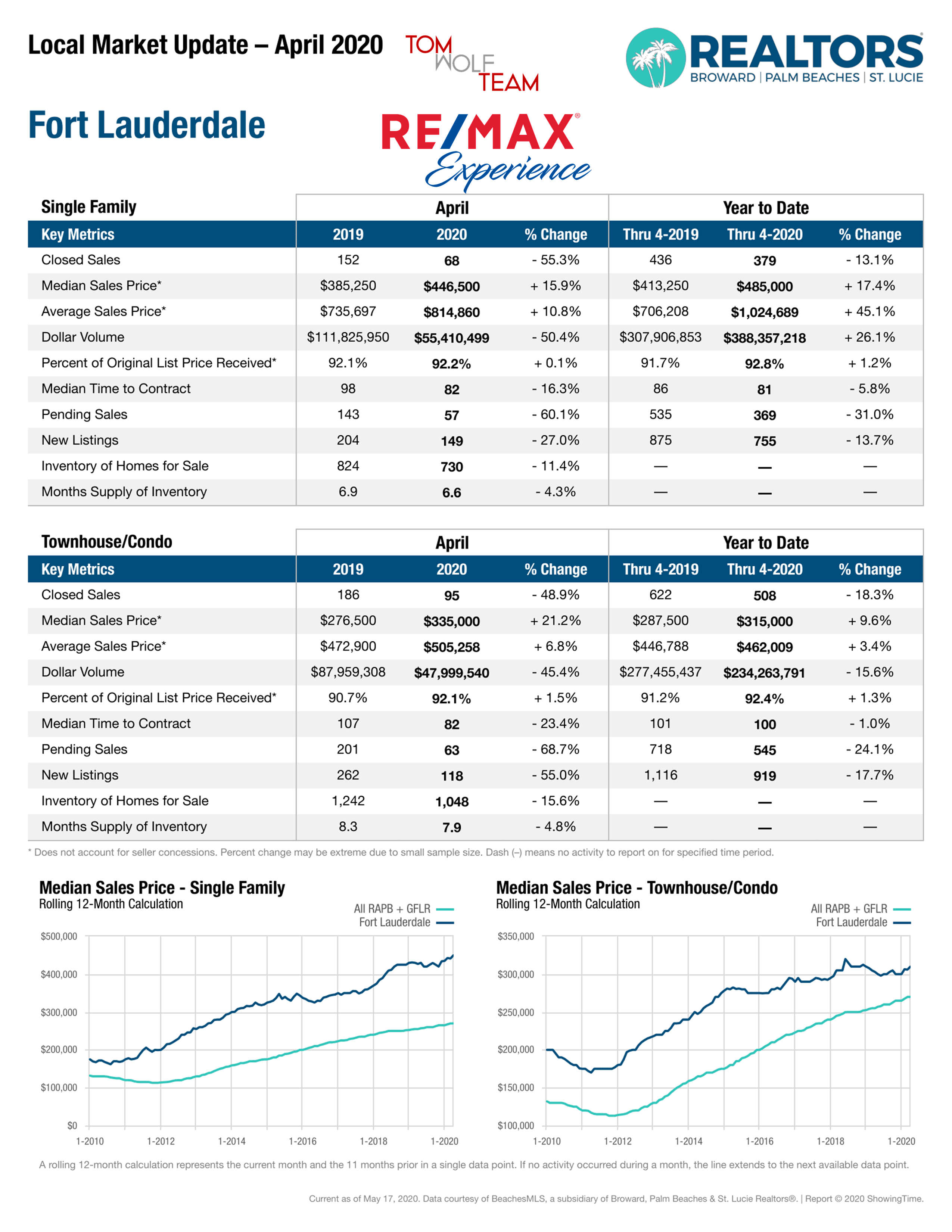 Highlights
Compared to a year ago
Sales are down by -55.3%
Inventory of Homes for Sale are Down by -11.4%
New Listings on the Market are down by +27.0%
Average Sales are up by +10.8%
Median Sales Price is up +15.9%
We all wish we had a crystal ball to see for sure where the market is going long term. In the short term these numbers indicate the market is adjusting well to the Pandemic. Although, sales are down, so are listings and that continues to push values higher.
There are mixed messages for the future.
The National Association of Realtors are projecting an increase in sales in the third and forth quarters and price increases year to year of 1-2%.
Zillow, however, is projecting a price decrease in the second half of the year of 2 to 3%.
Due to historically low interest rates, limited inventory and the increased equity owners have in there homes, few are expecting the deep price reductions experienced in the 2008 recession.
The buyers we are working with are serious and well qualified. If you are thinking of selling, this is a great time to list.