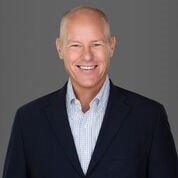 With spring rapidly approaching here in Fort Lauderdale, it is a good time to start thinking about purchasing a beautiful slice of life somewhere warm, somewhere that homeowners are not only proud to call their own but will offer a much-needed respite.
Tom Wolf, an experienced South Florida real estate agent, has the solution with a wide variety of condos for sale in Fort Lauderdale that provides what homeowners need when looking to get away or if they are moving to the area and searching for a home. As a full-time professional realtor, he has assisted his client base find terrific locations on the East Side and beach neighborhoods, including Fort Lauderdale, Wilton Manors, Oakland Park, Hollywood and Pompano Beach. With his help, future homeowners or individuals looking for an escape to somewhere warm will find what they are looking for at a fair price.
Now, more than ever, South Florida's affordability has made it an attractive option for those seeking a new home or waterfront property. Tom Wolf prides himself on his attention to detail and prowess when it comes to analyzing, comprehending and extending his knowledge regarding the current market. Although the real estate market is constantly shifting, he guides potential homeowners through the process, so that they make a decision that best suits them. There are various aspects to take into consideration when searching for a new home or additional property such as public transportation, the number of bedrooms, community and more. Tom Wolf will find a location that fits customers' daily necessities, specifications and most importantly, a place they are proud to call home.
For years, Tom Wolf has established himself as the premier Ft. Lauderdale real estate agent, specializing in marketing and selling luxury waterfront homes, high rise condominiums, investment properties, single family homes and townhouses. He is also offering one- and two-bedroom residences in the exclusive, high-end W Brand properties, which are only available in 17 countries.
Contact Tom Wolf for more information
954-709-2565