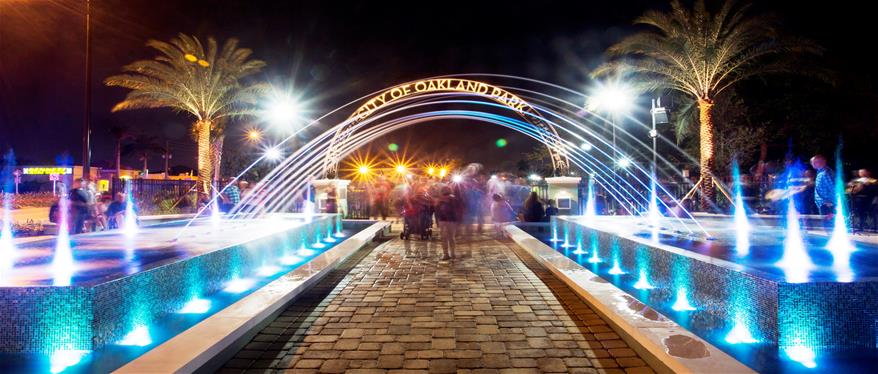 Tom Wolf Oakland Park Gay Realtor
I feel that I was destined to make my career helping people buy and sell Fort Lauderdale real estate. As a Premier Oakland Park Gay Realtor, I have the ability to do so. I didn't think anything of it at the time, but for years whenever I was talking on the phone, I would draw a house on a piece of scratch paper. If I were on the phone long enough, the sketch would even have a picket fence, a nice garden and smoke billowing out of the chimney! I did this for years and years. In my early twenties, I worked as a CPA at Arthur Andersen, followed by as a Comptroller for an Architectural firm. I truly understand how homes are built and I can help articulate to my clients how a home may, or may not be, a good demonstration of value. Realizing that my destiny lay somewhere other than accounting , I decided to match my social skills, and desire to help people, and start a career in Real Estate. I have been a Fort Lauderdale Realtor for over 20 years
In 1996, after gaining a wealth of general management skills, the opportunity arose for me to finally live my own American dream: selling real estate. I started my career talking to sellers whose homes had been listed for sale, but for some reason, had not sold. Working with these sellers taught me how to position a property for maximum success. I am proud of my proven track record of taking over "expired" homes, and selling them when other agents could not. Most importantly, selling them within an average of 1% of the original list price and in far less time. I have always been one of the Top Producers in selling and buying Fort Lauderdale realtor in my real estate offices. This early experience working with Sellers also helped me understand how to best help Buyers purchase the home of their dreams. Knowing how both a seller thinks and how buyers think helps me negotiate win-win scenarios.
For over 29 years I have been regarded as one of the best Oakland Park Gay Realtor I have a wealth knowledge and am well respected within my peers of Oakland Park Gay Realtors.
I have consistently been one of my top producers in my office. And have been awarded the double centurion award at Century 21. Meaning I consistently produce one of the highest revenues for my district. With over 20 years of Real Estate Investing and Sales experience, I have seen markets go up and down. I am proud to say that I have helped my buyers and sellers make the right moves through both the good and the bad times. I pride myself on my ability to analyze, comprehend, and share my knowledge of the current and constantly-changing market trends in South
Florida. Awards: (Last 7 years)
2016 – Century21 Masters Emerald
2016 – Century21 Quality Service Pinnacle Producer
2015 – Century21 Masters Emerald
2015 – Century21 Quality Service Pinnacle Producer
2014 – Century21 Masters Diamond
2014 – Century21 Quality Service Pinnacle Producer
2013 – Century21 Masters Emerald
2013 – Century21 Quality Service Pinnacle Producer
2012 – Century21 Quality Service Pinnacle Producer
2011 – Century21 Quality Service Producer
Inducted into the ReMax Hall of Fame Realtor 2009
About Me:
Full-time Professional Realtor serving the east side and beach neighborhoods of Fort Lauderdale, Wilton Manors, Oakland Park, Hollywood & Pompano Beach
Licensed Realtor Since 1994
Over 20 Years of Real Estate Investing and Sales Experience
Certified Public Accountant
Graduate of Michigan State University
30 Years of Business and Financial Experience
Certified Luxury and Fine Home Estate Realtor
Specializing in the marketing & selling of luxury waterfront homes, high rise condominiums & investment properties, single family homes, townhouse, and condominiums.
Premier Gay Realtors Agent
Member of various Gay Realtors Networks
I have never seen a time where South Florida properties have been more affordable. You can start your search right now at my website www.TomWolfRealtor.com and you can sign up for my automatic email service so you'll be first to know when a property comes on the market or its' price is reduced.

As a Gay Oakland Park Realtor, I am very familiar with the neighborhoods and can provide your additional insight on restaurants, cafes, bars and other small businesses.

If you have any questios regarding our wonderful lifestyle in Greater Fort Lauderdale, including Wilton Manors or questions about property in South Florida email me at Tom@TomWolfRealtor.comor call me at 954 709 2565. I love meeting new people and sharing my knowledge and experience with you.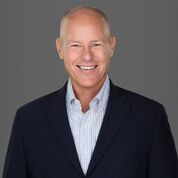 Tom Wolf is a Gay Oakland Park Realtor. Focused on Home Buyers, Sellers, and Real Estate Investments in the Fort Lauderdale area.