Lack of inventory pushes prices up nearly 10.5% from April 2015 to April 2016 in the Miami, Fort Lauderdale Real Estate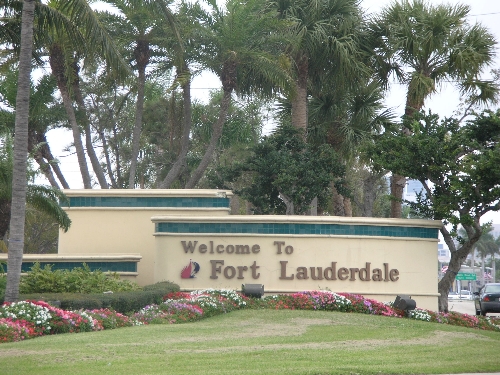 Home values, owing to a lack of inventory, low mortgage rates and improvement in job creation, are rising faster than expected, up 10.5% in Miami/Fort Lauderdale in the past 12 months (April 2015 – April 2016)
Zillows' latest data shows home values currently appreciating at 10.5% in Miami/Fort Lauderdale to a Zillow Home Value Index of $232,800 (the median estimated home value for a given geographic area on a given day including all single-family residences, condominiums and cooperatives). Median home value prices vary from neighborhood to neighborhood in Fort Lauderdale, Wilton Manors, Oakland Park, Lauderdale-By-The-Sea, Hollywood.
Please Contact me for more detailed information.
Shrinking inventory—there were 3.4% fewer homes on the market in April than a year earlier—has hit the entry-level segment hardest, Zillow said, with the number of entry-level homes for sale down almost 8% from April 2015.
Lower inventory means higher prices in many markets: During the past two years.
"The struggle will continue for home shoppers this summer," said Zillow Chief Economist Dr. Svenja Gudell. "New construction has been sluggish over the past year; we're building about half as many homes as we should be in a normal market. There still aren't enough homes on the market to keep up with the high demand from every type of home buyer. In many markets, those looking to buy a home in the bottom or middle of the market will need to be prepared for bidding wars and homes selling for over the asking price. This summer's selling season's borders will most likely be blurred again as many buyers are left without homes and will need to keep searching."
Homes in the top third of the housing market have more frequent price cuts than homes in the bottom and middle of the market -- 16% of top-tier homes had a price cut over the past year, compared to 11% of bottom-tier homes and 13% of middle-tier. Almost 12%of condos had a price cut over the past year, driven by more availability in the luxury condo market.
Renters will continue to feel squeezed. A scarcity of apartments across the region in recent years has led to low vacancies and escalating rents, giving landlords the upper hand. While more supply is coming, much of it is of the luxury variety, putting low-and middle-income residents at a decided disadvantage.
| | | | | | | | |
| --- | --- | --- | --- | --- | --- | --- | --- |
| Metropolitan Area | Zillow home value Index (ZHVI) | YoY Home Value Change | Percent Inventory Change for all homes | Bottom Tier Percent Inventory Change | Middle Tier Percent Inventory Change | Top Tier Percent Inventory Change | Condo Percent Inventory Change |
| Miami/Fort Lauderdale | $232,800 | 10.5% | 18.0% | 10.3% | 16.6% | 21.9% | 28.7% |
Tom Wolf is a Fort Lauderdale Real Estate Agent. Focused on Home Buyers, Sellers, and Real Estate Investments in the Fort Lauderdale area. He is a high producing realtor in Fort Lauderdale Real Estate.