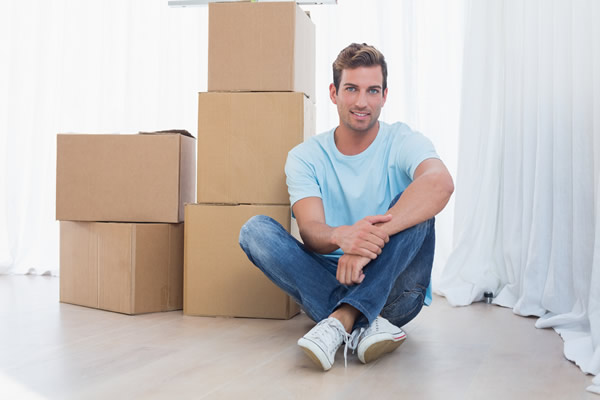 I don't want to get old.
I'm not looking forward to hip problems, my eyes getting worse, or needing to take my pills just to use the bathroom correctly. I don't want the "old person" smell, the frequent heartburn, or the desire to drive fifteen miles under the speed limit. The thought of that life terrifies me.
Perhaps, though, the thing I'm looking forward to least is no longer being the "whiz kid." Because I started investing so young, I've always been the one in my social circles who "is going somewhere." It's a good feeling, but it's not that I've done anything remarkable, really. It's that I've done something remarkable when I was young. There is a significant distinction there, but an important one. It means, when as I get older I am no longer doing remarkable things. I'm just doing my job.
Why Investing at a Young Age Rocks … and is Hard
I started investing in real estate about 25 years ago. I still have a few good years left to be "remarkable" – but "old" is creeping up; but it's not just me either, because here is a dark secret: you are getting old too. So, wanted to share how to get into real estate investing, despite some of the disadvantages we have. In fact, let's talk about those disadvantages real quick:
Think of Creating a Portfolio rather than flipping – I had a number of friends who sold during the last real estate bubble. Because they believed they were losing money from what they paid for the property and what it is worth during the burst. My Partner and I decided we are in the long run. We had renters paying the mortgage. The slump will eventually pass, stay and hold. As long as you can get a renter in your property that at the very least pays mortgage covers taxes or condo dues. Keep the property. You will be thankful afterwards. We still have the 5 properties before the housing bubble burst. It was difficult and at times had to evict and be flexible to move to places where we rented and rented the places we were living.
Very little money – Let's face it – most young people are pretty broke. Maybe you've got a good job and have so much disposable income you don't know what to do with it, but chances are – you're living pretty close to paycheck-to-paycheck. Contact me and I can connect you with a great mortgage broker that can review various mortgage products.
Very little life experience – I know, when I was twenty-one I thought I knew quite a bit. I didn't. I didn't know anything. Now today, at 50(plus), I think I know everything. I don't.
Video games are so appealing – Let's face it – sometimes all we want to do is play some video games, hang out on facebook, and watch TV.
Chasing girls (or guys) or chasing kids – From the moment puberty hits, boys and girls of the young persuasion have a strong need to find that "special someone" and spend all their time together. After that, comes the kids that require every waking minute. That doesn't leave a lot of time for investing.
Poor credit – College and the years that follow can be rough for a lot of young people, as the schools do a terrible time teaching about financial intelligence. Or perhaps we just didn't listen. Either way, most of us have needed to wade through the credit card years and will spend many years recovering. Contact me and I can connect you with a great mortgage broker that can review various mortgage products.
No like-minded social group – I don't have many friends who read my blogs. It's not that they don't like me, or care about me, it's that they simply don't care about real estate or are busy with their own business – and that's perfectly fine. I'm not bitter. You will probably find a similar situation. It makes it tough, however, to find motivation to get into real estate when you don't have a community that fosters financial education and growth. Make sure you start building a circle of influence. College friends, family, family friends, neighbors. The larger circle of influence the easier it will be for you to start investing in real estate. Contact me today if you want to start investing in real estate in Fort Lauderdale, and let me help you build your real estate fortune.
Tom Wolf is a Fort Lauderdale Real Estate Agent. Focused on Home Buyers, Sellers, and Realestate Investments in the Fort Lauderdale area. And a has a long background of working with Gay Men and Lesbian finding and selling homes for this demographic.