3 PROVEN STRATEGIES TO PREVENT PROPERTY CRIME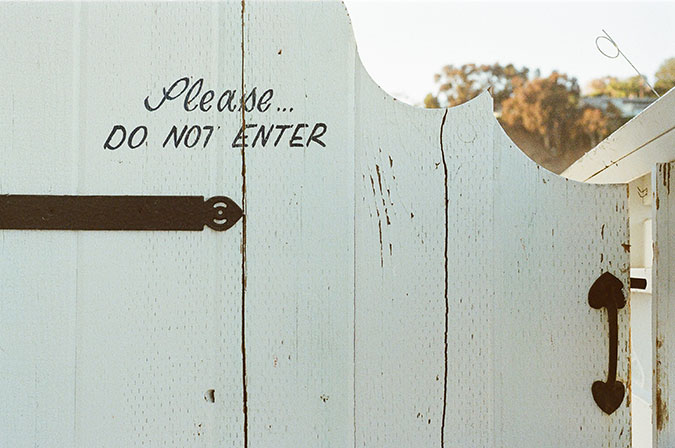 The best way to prevent crime is to be aware of the potential risks and being alert to situations that make you vulnerable. Property crime can be tragic, dangerous, and expensive.
According to the Bureau of Justice Statistics, the 3 major components of property crime are categorized as burglary and larceny, arson, and motor vehicle theft, with larceny being the largest.
The FBI keeps crime statistics that are self reported by each state (see another blog post of ours where we go into the safest cities based on those reports) and shows us data from 2010 on their website. Their statistics show a property crime is committed every 3.5 seconds in the United States.
Not only is property crime risky due to the criminal activity, it is also costly. Replacing stolen goods or repairing damaged property can be costly.
So how do you protect your property from these incidents? We've complied the 3 major ways to protect your home and your neighborhood from thieves and criminals. Read on to start implementing a strategy for yourself!
PREVENT PROPERTY CRIME WITH EDUCATION
The first way to improve safety and security in your neighborhood is easy to implement. Educate yourself and your neighbors. Learning all about you, your neighbors, your area, and what to look out for. The more information you have, the more powerful you are.
First get to know your neighbors. When you know who belongs in your neighborhood, someone new will stick out quicker. For example, if people know you and your home, they're going to know if someone unfamiliar is coming in and out when you're not there. They can alert you and the authorities to the suspicious activity.
Another example is if someone's child is causing destruction to property and you recognize the child – you're going to be able to go to the parents to take care of the situation.
Secondly inform yourself about the crimes in the neighborhood. Read the local newspaper or check crime statistic websites. By doing this you are more aware of common risks to look out for around the neighborhood.
Talk to law enforcement as well. By developing a good relationship, you help make their life easier by keeping them informed of the incidents that occur in your neighborhood. In addition, they can help you and your neighbors with information and education regarding community crimes you might encounter. One thing to note: please don't contact emergency lines unless there is an emergency. Those lines are to make sure that people get emergency services right away all over town. If you are using their time, someone else who really needs it might not get the assistance. Instead, walk into the local police station to ask for information. That way someone can help you without taking time away from the emergency services.
But isn't it nosey to pay that much attention to my neighbors?
It's true there's a stereotype of a nosy old neighbor that's a nuisance to everyone by always being involved of other people's business – but note that this is just a stereotype.
The reality is most neighbors appreciate having an extra pair of eyes on their home when they're not around. It keeps them safe and keeps their belongings safe. Don't you like the idea of someone helping you when you're not around?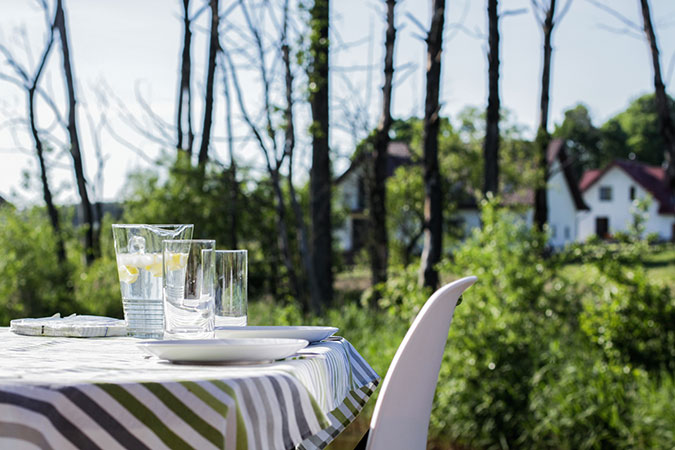 PREVENT PROPERTY CRIME WITH ORGANIZATION
Organizing the community helps keep everyone on the same page and provides some actionable items to assist with preventing crime.
Community organizations often go by many names. Often called "neighborhood watch", "community watch", or even "block party" – the intent is to develop relationships with neighbors and strengthen the communities. Especially for neighborhood watches, there are 3 major goals of community meetings. Watch for suspicious activity, marking property to indicate ownership, and conducting home security surveys.
In 1972 the National Sheriffs' Association encouraged community service and involvement with its main purpose to train citizens to become the "eyes and ears of law enforcement,". USAonWatch.org shows about 22,000 formal neighborhood watch groups have started in the last decade; more than twice as many informal groups are estimated to exist.
In a neighborhood watch, teams typically organize nightly patrols. These involve groups of individuals walking the area routinely to familiarize themselves with the environment and looking for unusual or suspicious activity. One thing to note: these are not vigilante groups. If you encounter a suspect, do not engage and try to fight the individual. Instead contact the police immediately. The intent of nightly patrols is to learn about crime prevention and their neighborhood.
Studies have shown having the presence of a neighborhood watch can deter most property crimes, by showing criminals that communities are aware and know how to spot suspicious activity quickly.
Don't think that neighborhood watch parties are your only opportunity though.
Community block parties are effective as well. One they bring neighbors together and strengthen relationships which creates a tighter sense of community. And the presence of positive groups in the neighborhood often called "positive loitering" deters criminals.
Block parties also boost morale. It strengthens bonds to celebrate together and those tighter bonds will help allow each other to look out for one another and the group as a whole.
Neighborhood watches and block parties are not without disadvantages. Often times they can easily go astray with no guidance. And if alcohol is involved, there is always a risk in a large group of something happening. Remember to stay positive and stay smart!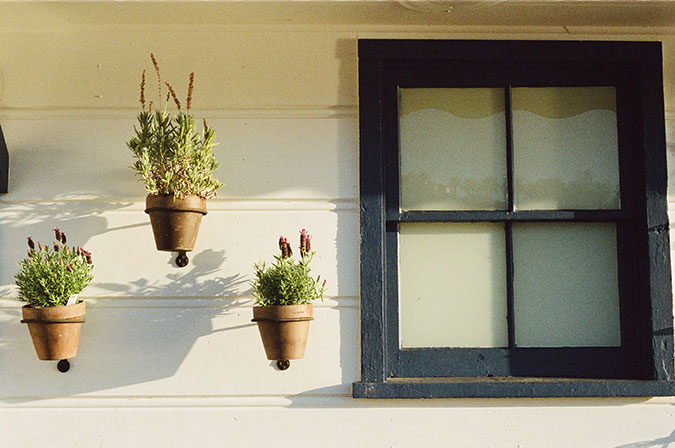 PREVENT PROPERTY CRIME WITH IMPROVEMENTS
Improving your neighborhood helps prevent crime by providing a safer place for everyone.
One obvious choice is to improve street lights. Dim lights make it easy for criminals to go unnoticed, so install more or brighter lights to deter criminals by making it too easy for them to be spotted or caught.
Another option is to incorporate CCTV. CCTV stands for Closed Circuit TV. It basically means you can capture video and display it on a small TV that only certain people can access. They work in two ways – having them visible deters criminals because they don't want to be caught on camera. It also works by catching criminals after the fact and using video evidence to prosecute them.
A different way to improve the community is to keep property safe with changes to car traffic. Speeding cars can account for numerous accidents to both pedestrians and property. By installing roundabouts, medians, or curbs – traffic slows down and pays more attention to their surroundings.
CONCLUSION
These 3 methods are simple and can be incorporated into your neighborhood pretty quickly and easily. By educating, organizing, and improving the community – you could lower crime rates substantially.
Property crime happens every 3.5 seconds in the United States. Simply getting neighbors together, learning more about each other and the area, and helping out the community goes a long way to keeping your neighborhood safe.
Tom Wolf is a real estate agent in Fort Lauderdale. If you are interested in buying, selling or investment property in Fort Lauderdale, please contact me. Tom, his site and his team will provide you the ability to search the real estate in the Fort Lauderdale area in the Multiple Listing Services for the latest single family homes for sale in Fort Lauderdale as well as townhouse, condos for sale in Fort Lauderdale and waterfront property in the Ft. Lauderdale real estate market.

The original Blog was posted written https://www.champ.net/2016/04/06/prevent-property-...