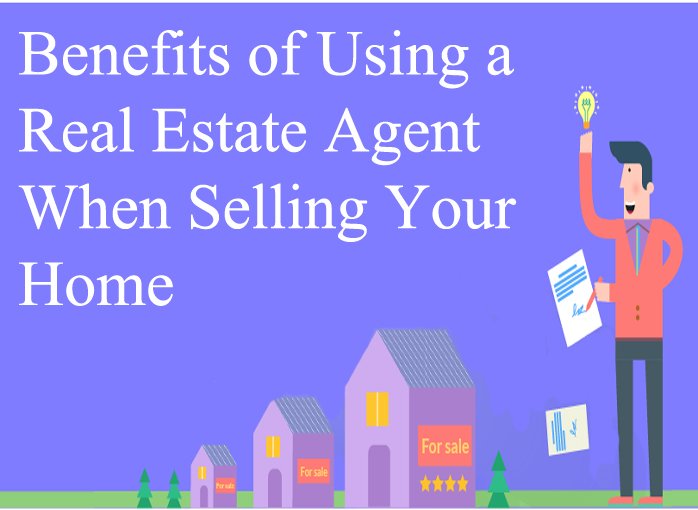 It is easy to see why a lot of home sellers do not want to hire a real estate agent. As a seller, of course you want to get as much money as you can out of the sale so you would rather sell the home and not have to pay commission to an agent.
Often those same sellers find out the hard way that agents do a whole lot more than just put a sign in the yard and hope someone buys yours property. They do a lot of marketing, take care of the myriad of issues that pop up, find resources to help you with whatever your needs are, and typically have your best interest at heart.
Unless you are well versed in selling homes yourself, it is always better to hire a real estate agent to help take you from listed to sold on your property!
Here are 11 good reasons why sellers need to hire a real estate agent when they are ready to put their home on the market in the Fort Lauderdale Real Estate market.
Seller Price Guidance
This is important if you want to ensure your home is market priced to get the most money possible in the current market. There is a fine line between being at the top of the price market and being a poor deal for buyers. Overpriced homes typically sit with very little activity. It is just that simple!
If you price it too low you may be leaving funds on the table and selling your home way below its potential selling price. With the help of an experienced real estate agent, you can price your home to generate buyer interest and be competitively priced at the same time.
Right priced properties get plenty of attention and often sell quickly for top dollar. No doubt, that is what all sellers want, regardless where you call home!
Access to Real Estate Agent Professional Network
This industry is a massive one that requires a network of professionals for best results. This is why real estate agents team up with other professionals like handymen, inspectors, lawyers, mortgage professionals, painters, photographers, and the like. Often times it takes this entire team of professionals to get a home through closing.
That is part of the reason why it is very important upfront to check out several agents before deciding on one to represent you in the sale of your home. The right agent will have a long list of resources they can rely on when needed.
You want your agent to be able to tap into their trusted and proven network when the need arises to solve whatever issue comes up quickly and professionally. You also want them to provide quality advice, that may or may not require one of their partners to get involved, in order to give your home every advantage of catching the attention of real estate buyers and investors. Anything less is definitely a disservice to you!
Get the Best Options for Financing Purposes
Yes, even sellers need financing, especially when there is work to be done to the home before it is sold. By taking advantage of available financing options, you can get the money that you need to fix your home and increase its resale value. The better your home looks the longer buyers will stay in it to determine if it is the right house for their needs.
Getting an equity loan may be exactly what you need to give your home a facelift or a minor makeover and take it from drab to fab. You can bet this will provide an excellent opportunity to impress potential buyers who are out looking for their dream home in your neighborhood.
As always, ensure you discuss your options with a mortgage professional to get the best financing advice before you decide on a plan of attack. I am available to provide you with mortgage references and tips as needed.
Have a Marketing Expert On Your Team
In essence, real estate agents are marketers and some are definitely better at their craft than others. If your agent does not do any marketing, or does the bare minimum compared to their local contemporaries, you need to look for another agent!
Without adequate marketing, you will not get nearly as much reach for your listing as you should. Search online to see which agents keep popping up, visit their websites to see what they offer sellers, ask your sphere of influence about those on your short list, then ensure you interview those you are interested in working with to determine what their marketing will do to improve your chances of selling your home.
The best real estate agents constantly update their marketing techniques and skills. With their experience, they have determined the strategies that work and the ones that do not. Whenever in doubt, ask the real estate agents you interview what type of marketing they provide (online, offline (i.e. print media), or both), how that benefits getting your home seen and sold, and how their marketing sets them apart from other Fort Lauderdale Real Estate Agents.
Get Listed on the Multiple Listing Service (MLS)
Hopefully your agent's brokerage participates in the Multiple Listing Service that provides the list of available homes in your area. By getting listed on the MLS, your listing can get a massive amount of exposure, both locally and by third party aggregate sites as well. Many agents will have a feed (IDX) setup on their site to allow you to view the available listings in your area.
The only way to take advantage of this quality service is to list your home with a professional real estate agent. They have the capability to list your home in the MLS to be seen by other agents and consumers alike. This is not a task you can perform on your own…an agent needs to do it for you.
Tap into a Network of Ready and Qualified Buyers
How many ready and qualified buyers do you know of? Be honest…not many I would guess. How many qualified buyers will that "For Sale By Owner" sign in your yard attract? Sure, you can attract a lot of potential buyers provided that you market your listing right, but how many of them are really serious and are qualified to buy? How dedicated are you to deal with showings, issues, and everything else that comes with selling your home?
Real estate agents, in addition to helping sellers, help buyers as well. They often have a network of ready and qualified buyers that are ready to buy as soon as a particular style, price point, or home in a specific location becomes available.
The agent you hire will play the matchmaker. He or she will cross-reference your home to buyers' they know and ensure those real estate consumers have the latest information about your listing to make a solid decision on whether or not they want to view the property. Also, agents will often also share their new listing details with other agents in-case those agents have buyers who are looking for whatever your property offers.
Get Help with the Paperwork
No one wants to plow through mounds upon mounds of paperwork, regardless of the reason. No.One. Unfortunately, the process of buying or selling a home often takes reams of paperwork that requires your attention, understanding, and your signature (numerous times). All the more reason to work with an agent who has been through the process numerous times and can help make the process as smooth as possible.
A good real estate agent can help you with the paperwork, provide the guidance you need while reviewing the information, simplify any hard-to-understand paperwork, and even provide ways to make the process a bit easier (such as electronic signatures). If it gets too complicated, or you are still not sure what the information means, your agent can refer you to a real estate attorney who can provide clarification on misunderstood issues or concerns.
Agents Knows How to Package Your Home
This is important if you want to sell your home quickly and for top dollar. The agent will take a look at your home and pinpoint its key and important features. Many agents will then lightly stage your home (or recommend a professional stager) to highlight these features. In addition, they can also see the potential of your home that you never really saw before.
For example, if there is a corner area that you do not really use, perhaps it can be used as a reading nook, quiet space for writing or studying, or even a cool place for pets, toys, or other hobby essentials. The agent can stage your home (or use their network to find you a stager) to show this area in its best light.
That is just one simple example of how your agent can accentuate the features of your home to showcase those properties for active buyers and investors. They can also blog, video, and share the details about your house on a host of social media sites, targeting local consumers who may be looking to buy a home with specific details. Do not underestimate the power that a well staged and expertly marketed home has in the Fort Lauderdale Real Estate market.
Get Objective Advice
Savvy real estate agents get it! It is incredibly easy to get emotional throughout the process of selling a home, sometimes to the point where your good common sense is clouded. After all, this is your home complete with many memories that we are talking about. Do not let your emotions get in the way of a decent sale! This is one of the areas where a seasoned real estate agent is worth their weight in gold.
Excellent agents understand they need to be objective and even keeled as emotions can quickly derail a home sale. You are looking for an agent that will step in and give solid counsel, providing advice that is void of emotion, to help you see the forest through the real estate trees.
The end state is to hand over the keys so you can move forward with the next chapter in your life. Let your agent help you do that by leaning on them when you feel like you are losing control. They do this for a living and will do their best to maintain their cool in the midst of the real estate storm. That is exactly what you want when home negotiations are fast and furious and thousands of dollars are at stake.
Comply with the Rules and Regulations
As you can probably imagine, there are a lot of complicated rules and regulations when it comes to selling a home. Agents have rules, lenders have rules, inspectors have some of their own as well. With so much at stake, it is good to know there are plenty of checks and balances along the way to getting your house sold.
Real estate agents constantly update themselves on the ever-changing rules and regulations. What better way to ensure you follow the letter of the law, and ensure you stay compliant, then to entrust a real estate pro to help.
Whether it is encroachment issues, septic concerns, homeowner association rules, or a myriad of other governing topics, it is important to build trust with your agent so you know they will do the right thing, have or research the correct answer, and keep you on the straight and narrow path towards closing on your property.
Sell Your Home Quickly
Sure, you have to pay your real estate agent a commission if they sell your home, but that is a small price to pay considering that a good agent will do everything in their power to help you sell your home quickly for the most money possible. You can bet they will work long hours, resolve any issues that arise, and keep you abreast of everything going on all the way through your real estate transaction.
When you take into account all the things your agent will do for you, it is wise to let these real estate professionals do what they do best….sell a home in Fort Lauderdale, FL ! After all, if they do right by you there is always the chance you will mention how good their service was and recommend them to others.
Selling a home is stressful, so help yourself by hiring a quality agent to manage the process, allowing you to focus on more important tasks. As I often tell consumers looking to buy or sell a home in Fort Lauderdale, FL and the surrounding communities, anyone can put a sign in your yard and hope for the best, but a top-notch agent will take care of the big, little, and all the in-between things that can hang-up a deal before it even gets going. Do not pick an agent…instead choose a real estate partner!
Tom Wolf Realtor
Fort Lauderdale Real Estate
Article orignially written by Anita Clark